Oral Surgery: Extractions, Dental Implants, and More
If your smile is compromised, Drs.
Martin Farnsworth
and
Derek Farnsworth
perform a full range of
oral surgery
procedures at their
Mesa, AZ,
office. Our doctors can remove wisdom teeth and impacted canines, place dental implants, and restore candidacy for implant posts with
bone grafts
. For especially complex procedures, we can coordinate treatment with some of the most skilled specialists in the area.
Procedures
We are proud to offer comprehensive oral surgery services. Our patients can experience advanced care without visiting outside specialists and scheduling multiple appointments.
We can provide nitrous oxide or oral conscious sedation if you feel especially nervous about undergoing treatment.
Wisdom Tooth Extraction
Wisdom teeth are the third set of molars that erupt in the late teens and early twenties. More often than not, these teeth pose significant issues. Impacted wisdom teeth, which are trapped beneath soft or hard tissue, can damage adjacent teeth. Other times, patients simply do not have enough space in their dental arch for wisdom teeth to erupt. We typically recommend removing wisdom teeth before they become a problem. We are able to perform simple and complex wisdom tooth removal depending upon the position of your teeth.
Impacted Canine Extraction
Canines exist on either side of your front four teeth. They are relatively long and pointed. If your canines are trapped beneath your gum line, we can perform canine extraction to promote normal tooth development.
Apicoectomy
When non-surgical root canal therapy does not entirely remove an infection from the tooth roots, we may perform an apicoectomy. This procedure allows us to remove the root tip without extracting the entire tooth.
Bone Grafting
A bone graft is used to address bone loss caused by gum disease, trauma, or tooth loss. Augmenting your jawbone can restore your candidacy for dental implants.
Dental Implants
If you are missing teeth, we can perform oral surgery to place
dental implant
posts. These posts are embedded in the jaw and can provide a strong foundation for
dental crowns
, bridges, or
dentures
. Dental implants are the only tooth replacement solution that can protect the strength and integrity of your jawbone.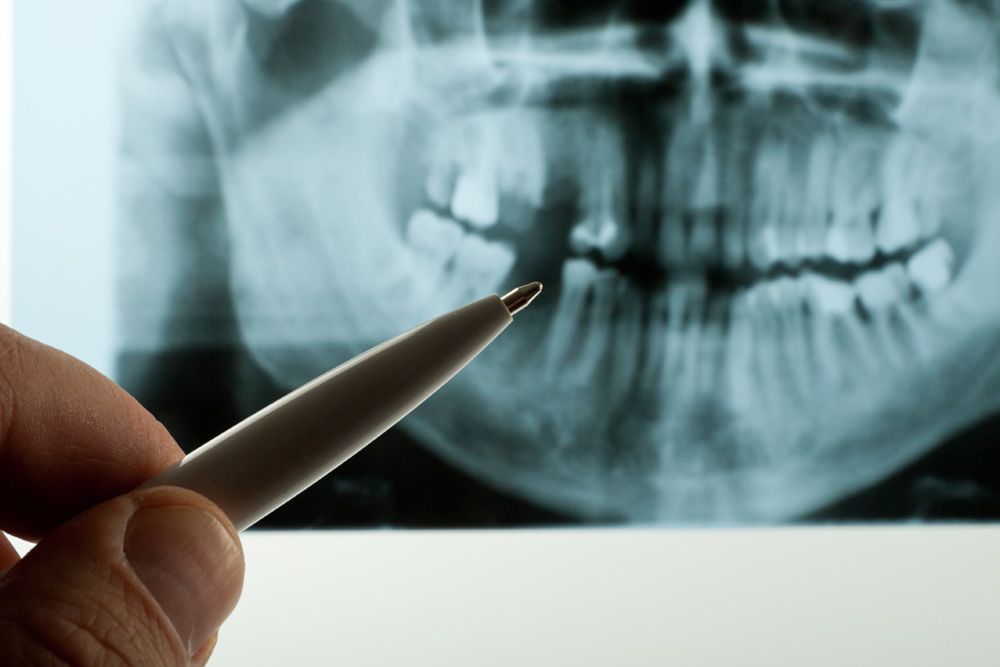 Oral Pathology
In addition to a visual oral cancer screening, we can perform a biopsy to diagnose abnormalities. Using the information from your biopsy, we can identify cancers and diseases that may not be detectable with a traditional screening.
TMJ Surgery
For patients suffering from TMJ disorder,
we may recommend an oral appliance
to help alleviate painful symptoms. More severe cases may require
TMJ surgery
. If surgery is the best option for you, we can refer you to a specialist and oversee treatment.
We Offer Comfortable and Convenient Treatment
At our practice we do everything we can to ensure you are comfortable. Before any surgical procedure, we administer a local anesthetic to numb the gums. We can also provide nitrous oxide or oral conscious sedation if you feel especially nervous about undergoing treatment. When you entrust your care to our team, you can feel confident that we will listen to your concerns and address any questions you may have about the process, timeline, or recovery. We also offer emergency dental services should you need immediate care outside of traditional office hours.
Schedule an Appointment
Our offices are fully equipped to perform various forms of oral surgery, and we offer convenient emergency services to address concerns any day of the week. To schedule a consultation at one of our convenient locations, call us at (480) 283-5854 or contact us online. Our team at Las Sendas Dental Health looks forward to assisting you.