A Personalized Smile Makeover Can Transform Your Appearance
If you feel self-conscious about multiple cosmetic issues, a personalized smile makeover can completely transform your appearance. This unique treatment features multiple cosmetic procedures and is entirely tailored to your unique needs and personal goals. At our office in Mesa, AZ, Drs. Martin Farnsworth and Derek Farnsworth offer comprehensive services to help patients achieve their dream smile without the hassle of visiting multiple specialists.
What is a Smile Makeover?
A smile makeover is a combination of two or more cosmetic dentistry procedures. Whereas a full mouth reconstruction corrects functional issues, a smile makeover is designed to address aesthetic concerns. Our doctors will work with you to create a plan that meets your preferences and budget.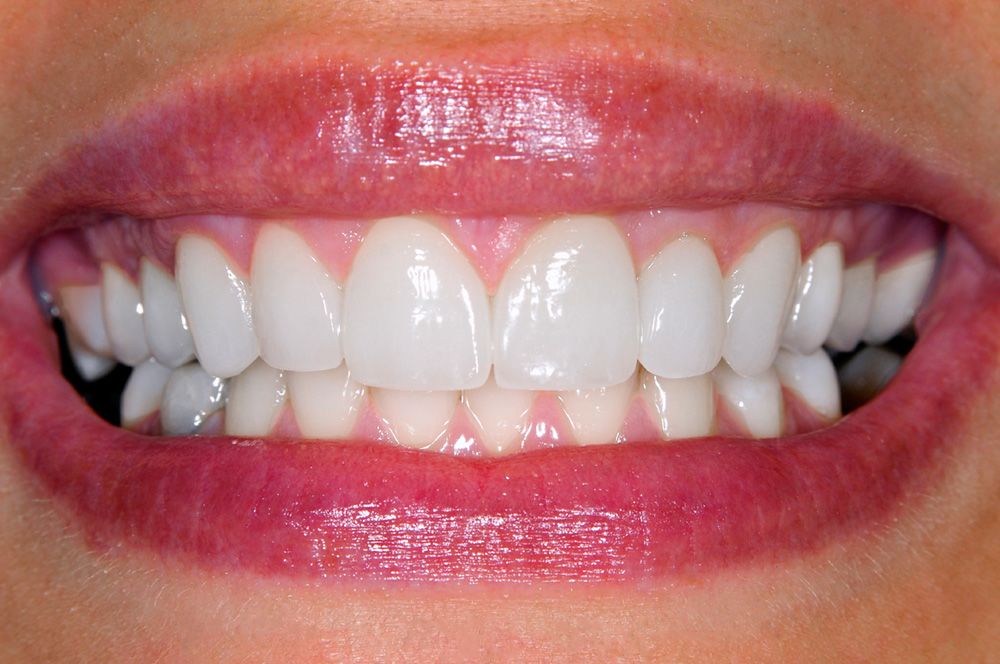 Your Initial Consultation
Before beginning treatment, we will ask you to fill out a questionnaire that focuses on your hopes and goals for your smile makeover. Based on your answers, we can determine the treatments that are most appropriate and tailor them to you.
Treatments Offered
We offer full cosmetic dentistry services and can address as many or as few concerns as you would like. Our treatments range from minimally invasive to more extensive. The length of your makeover will depend on the complexity of your cosmetic issues and and the procedures included. In some cases, we can combine multiple procedures in the same appointment, but other times, we may need to stage treatment.
Teeth Whitening
Many patients choose to begin their smile makeover treatment with professional teeth whitening services. Whitening can create a brighter foundation for the rest of your treatments. Professional whitening solutions are safer and more effective than over-the-counter products, and they can produce dramatic results.
Porcelain Veneers
Porcelain veneers are incredibly versatile, and they can be used to mask imperfections such as chips, cracks, and stains. We work with an outside laboratory to create lifelike veneers that complement your smile.
BOTOX Cosmetic
Although receiving BOTOX® Cosmetic injections at your dentist's office may seem out of the ordinary, your dentist knows your oral and maxillofacial anatomy better than anyone else. We can administer BOTOX Cosmetic injections to reduce the visibility of overly prominent gums and correct facial asymmetry.
In order to help you make a decision about your treatment, we will provide before and after photos for each procedure involved.
Gum Reshaping
If you are unhappy with a gummy smile, we can carefully and conservatively remove excess gum tissue, so your teeth appear larger and more balanced. We can also sculpt the gums for better symmetry if you have an uneven gum line.
Invisalign
If your cosmetic issues stem from misalignment, gapped teeth, or crowded teeth, we can fit you for Invisalign®. This innovative treatment enables you to straighten your smile discreetly and without the hassle of traditional orthodontics.
Why Choose Us?
During all procedures, we offer sedation to make treatment as comfortable as possible. We also want you to be completely satisfied with your results. To meet your expectations, we can provide you with before and after photos and wax-ups for each procedure. We refer to this process as a smile design, as it helps you choose the best treatments based on your desired outcome.
Begin Your Treatment Today
We understand that achieving your ideal smile can seem like a daunting process, and we want to make your treatment comprehensive, convenient, and comfortable. Our doctors look forward to guiding you through your transformation and helping you reach your goals. Call our office at (480) 283-5854 or contact us online for more information about our services.